Exchange 2010 SP1 IPD on air !!!
This IPD walks an IT architect through a step-by-step process for successfully designing an Exchange Server 2010 infrastructure.
Exchange Server 2010 supports a variety of infrastructure topologies that enable IT departments to deploy the messaging architecture that best suits their business needs. This guide will help organizations make informed decisions about the design of fault tolerance and scalability so that their overall requirements are met.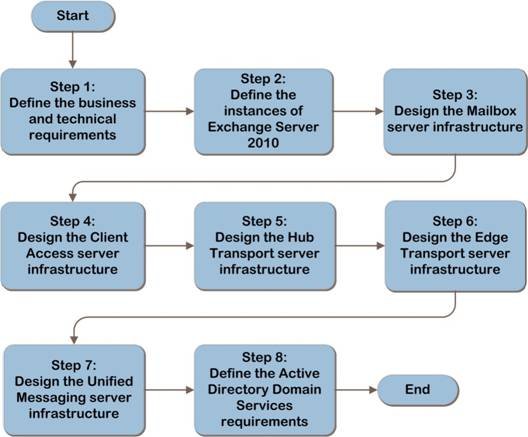 The Exchange Server 2010 Guide includes the following content:
Step 1: Define the Business and Technical Requirements
Step 2: Define the Instances of Exchange Server 2010
Step 3: Design the Mailbox Server Infrastructure
Step 4: Design the Client Access Server Infrastructure
Step 5: Design the Hub Transport Server Infrastructure
Step 6: Design the Edge Transport Server Infrastructure
Step 7: Design the Unified Messaging Server Infrastructure
Step 8: Define the Active Directory Domain Services Requirements

Download the Exchange Server 2010 IPD
Team@ MSExchangeGuru