Veeam explorer for Exchange – an operational review
Veeam explorer for Exchange an excellent application for Exchange recovery. Get the details at Veeam® Backup & Replication™ 6.5

First step is to install the application which is simple next – next – finish wizard.

Once you installed Veeam explorer for Exchange, it is now time to update the application with Exchange 2010 binaries it needs and to set the log file location for the activities performed by explorer:



I copied the whole BIN directory to the folder and configure as shown:

Once this configuration step is over, simply open the offline database file and start reading contents as shown.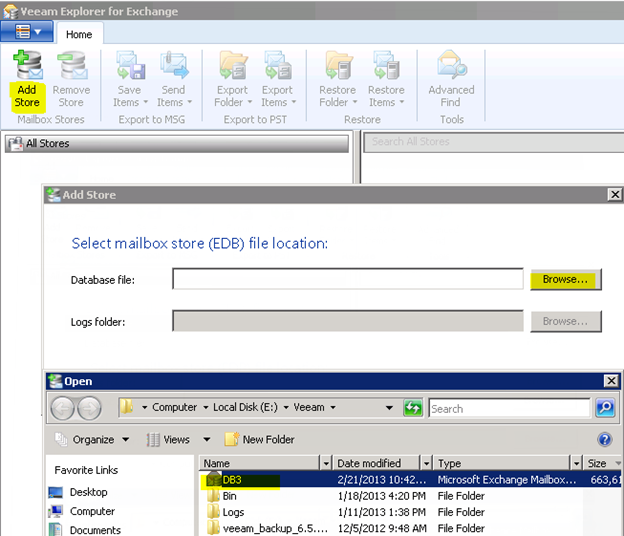 One of the 2 outstanding features of Veeam is the fact that we can export the entire database to a PST file and use Outlook to open it.

Second most amazing feature is that you can search and find contents right from the GUI using the Advanced Find button:

This undoubtedly makes Veeam an outstanding product when it comes to data retention and legal audit purposes


Note that you have a number of options you can select from the field section like Has attachment, Subject, Sender Name etc:

Once I execute the search, this is what the results look like: ( I had to strike of the sender address and server names from this)

I would say with this feature alone, the product is worth every penny but lets take a look at what more it has to offer.

As soon as you open the database, you can see the list of all mailboxes in it and also browse through skeleton structure of mailboxes: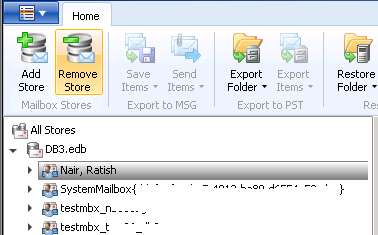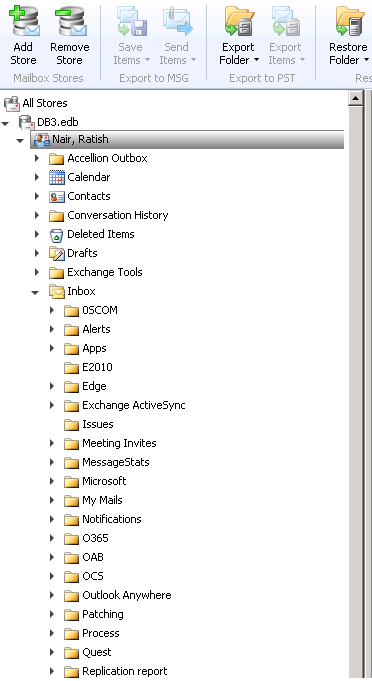 Here I want you to look at Export Folder and restore Folder option which is really handy.

Export folder gives you the option to Export a folder of your choice to a PST file


Restore Folder gives you an option to restore the content directly to a mailbox right from the console:

Now let's take a look at how to read and export contents of a mailbox. Once you have logged into the mailbox, you can either search or manually look for contents to export.

The screenshot explains it all in one shot:

There are several options to retrieve single email, single folder, multiple folders, whole mailbox, multiple mailboxes and whole database.

Look at these options:


Here is the short video and the recorded webinar that is related to the issue that can be useful in case of questions.