Create New Mailbox Database in Exchange 2013 CU1 / CU2
Due to the changes in Exchange 2013 CU1 there is a task addition which needs planning before the creation of the new DATABASE.
CU2 follows the same steps.
1. Open Exchange administrative console and go to Servers à Databases à Click +

2. On the Database configuration screen, give the database name, server name, DB and log path and select save.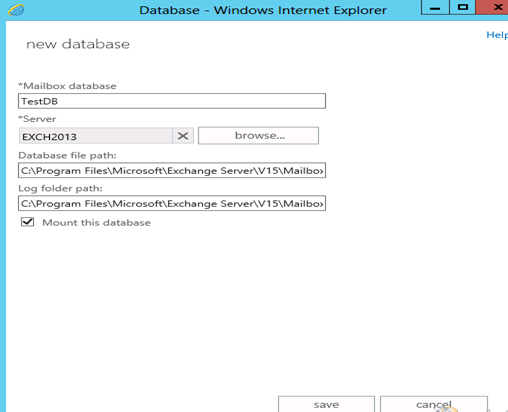 3. Now you will see this warning. This warning should not be ignored.
"Please restart the Microsoft Exchange Information Store Service after adding new Mailbox Databases".
4. Click ok. If you have DAG then move all DBs to the passive server, else plan to downtime.
5. I took a screen capture of the task manager of information store before restart of the server to see the changes in memory distribution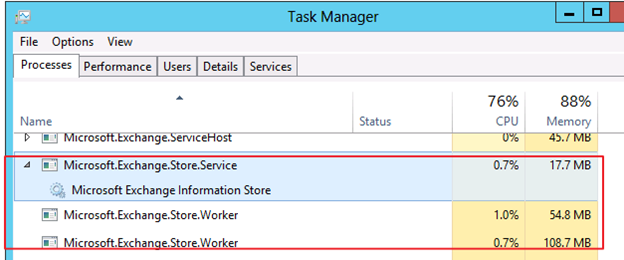 6. Open services.msc and Restart the Microsoft Exchange Information store service.
7. Post Service restart I took the memory capture again and here is the difference.
Conclusion: I wanted to point out restart of Microsoft Exchange Information Store service is requirement to allocate proper memory post creation and deletion of the database.
Prabhat Nigam | MVP Exchange

Team @MSExchangeGuru