Office 365: Message Tracking from GUI
This blog is explaining the steps to do the message tracking in office 365
Follow the below steps to do a message tracking in office 365.
Steps:

Expand the mail flow and click on Message trace
2.  Now type the sender or recipient or Message id and click on the search and it will show the results below in the results as in the below screenshot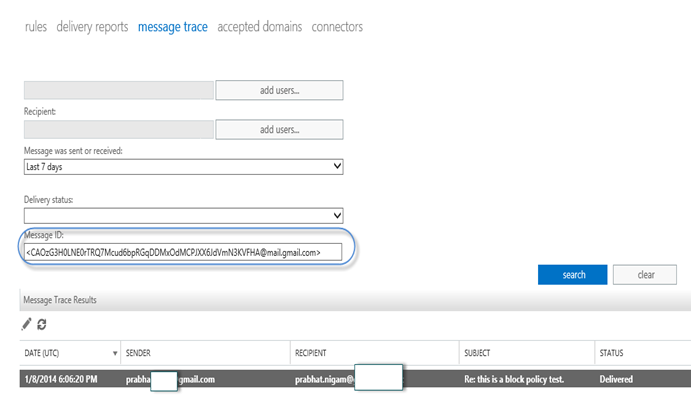 Message tracking completes here.
In new office 365 you can do a message tracking using message id, sender email or recipient email address which was not possible in the previous version of O365.
Prabhat Nigam
Microsoft MVP | Exchange Server
Team@MSExchangeGuru