Office 365: Steps to run tool "Check your office 365 configuration with OnRamp Autochecks"
Microsoft provide this tool in the list of tools in the office 365. It is an automated tool that gathers configuration requirements and performs deployment readiness checks against your on-premises environment.
It will inform you about any issues in your environment and help you speed up your deployment.

It is recommended that you use the readiness wizard in the following situations:

Before you deploy Office 365. Especially for organizations with requirements such as identity federation or a hybrid deployment.


When you're adding new features or complexity.


Before proceeding to the next phase of your phased deployment approach.

Make sure your computer fulfill the below requirement to run this tool.


This tool opens the below url and screen.
https://configure.office.com/Scenario.aspx?sid=11
Check the checkbox and click next. It will prepare to run the checks. Click Run checks.

Now we will see below screen. Click Run here.
Now it will download the support assistant
Now we will see some activity on the internet explorer
If you have outlook open then it was try to access your outlook. You can allow or Deny.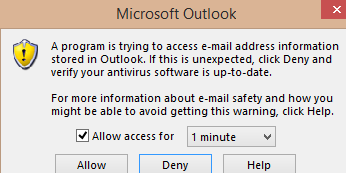 After some time we will see this kind of result. Fix any error and you are good to go.
Click on View all results to view the issue and fixing them. This below screen will open.

Prabhat Nigam

Microsoft Solution Architect | Exchange Server

Team@MSExchangeGuru