Exchange 2013: Cumulative Update 6 Installation
On August 26, 2014 Microsoft released the cumulative update 6 so I decided to deploy and share the screens of my deployment.

Important warning: Please give 30 days to let the new update settle down and test in your lab before deployment in the production because I won't be able to test everything in my lab which you have in your environment.
We also shared the release notes here.

Let us begin the deployment.

Follow the basic prerequisite from here or here.


Download the Exchange 2013 CU6 from here.

Make sure you have following group membership:

        Domain Admins

        Schema Admins

        Enterprise Admins

Extract CU6 then run the setup with Run as administrator.

Click yes here

Select "Don't check for updates right now" and click next

Let the setup copy files then click next on the introduction page.

Select I accept then click next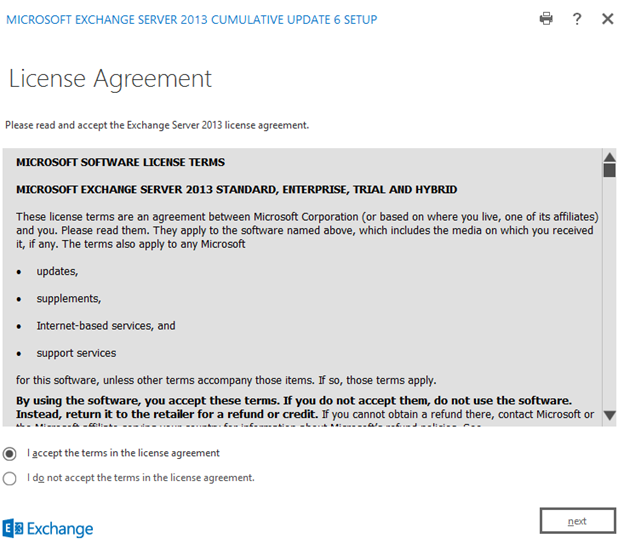 Select "Don't use recommended settings" and click next

Select server role and click next. I selected mailbox and Client access role.

Provide the location for the exchange installation files then click next

Keep the default setting No on Malware Protection Settings page and click next.

Readiness checks should come clean, click install to install the Exchange 2013 CU6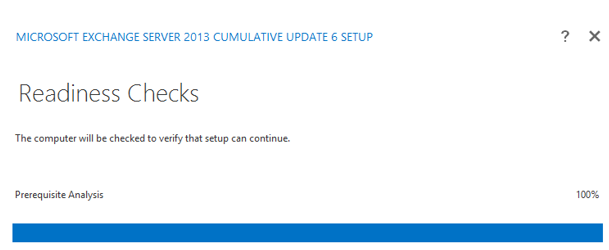 Setup will have 14-15 steps. Once setup finish, click on Finish and restart the server.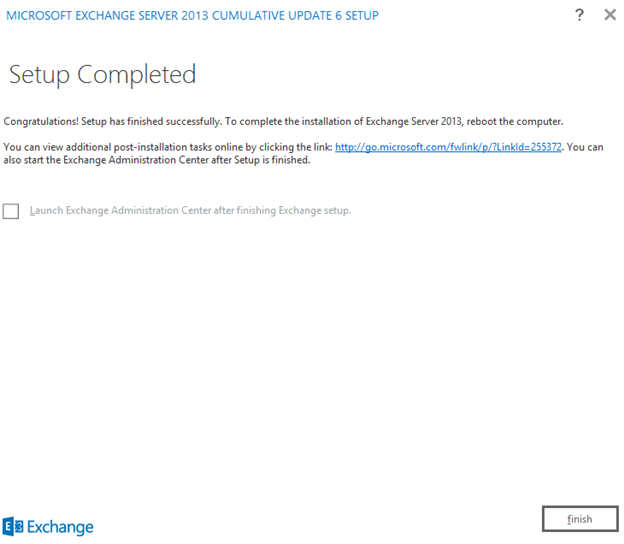 After the restart of the server, access the Exchange admin center and check the services.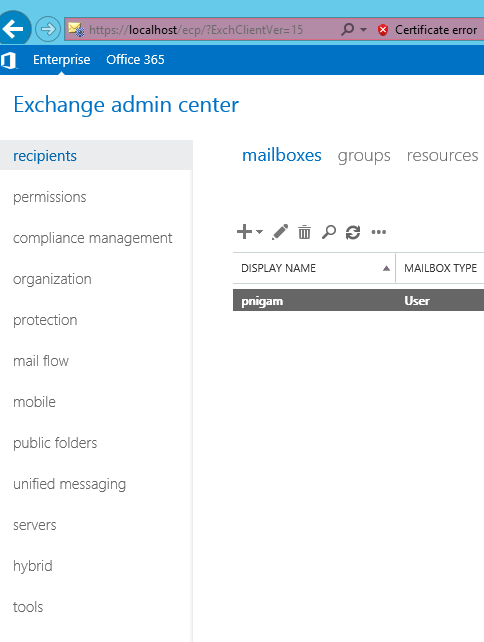 Another simple deployment finished.

Prabhat Nigam

Microsoft Solutions Architect | Exchange Server

Team@MSExchangeGuru