Exchange 2013 & 2007 Coexistence: Urls and Authentications for More than one AD site
I am sharing the URLS and Authentication requirement for a Complex setup. I hope this will help in learning and configuring complex infrastructure.

Now this customer of mine has approximately 10 AD sites which are physical locations in different countries across the globe and they have configured Exchange 2007 CCR separately for every region.

We are configuring Exchange 2013 IPLess DAG with 3 AD Site where 2 AD sites have Exchange servers and one has FSW.

Here is what we have for 1st 2 AD sites where one is Internet facing AD site and other is non internet facing AD Site.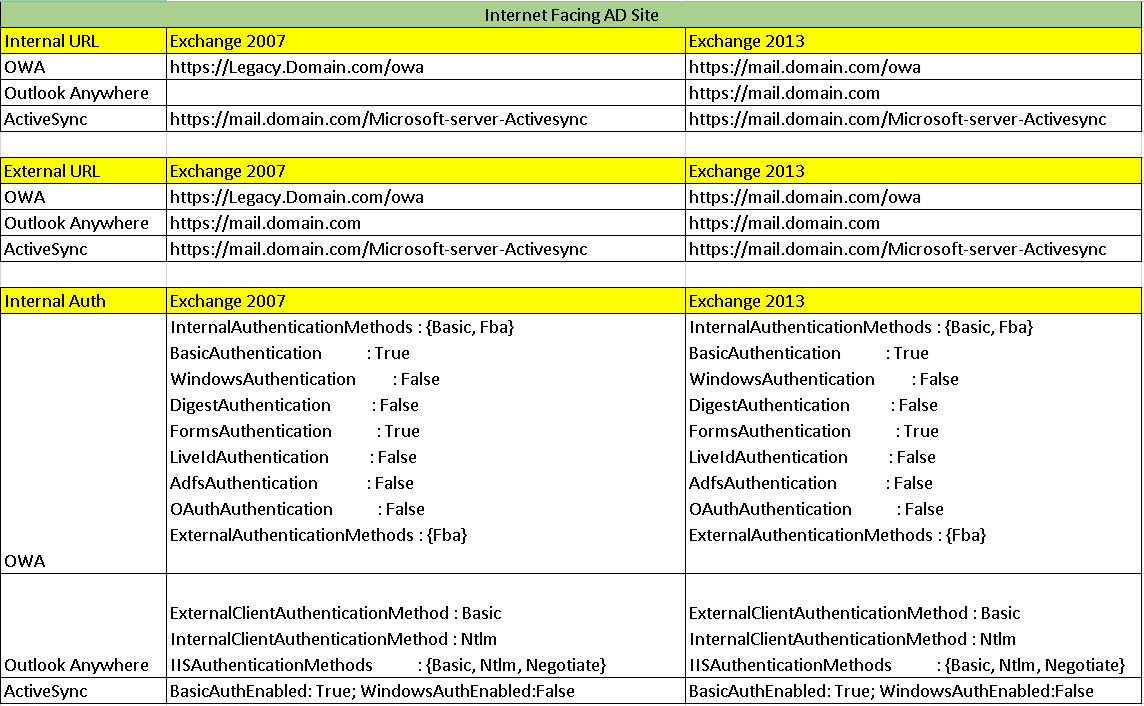 Now we have more AD sites which are using their own Outlook Anywhere and OWA urls so for them the configuration will be little changed and look like below: There is no Exchange 2013 in these AD sites.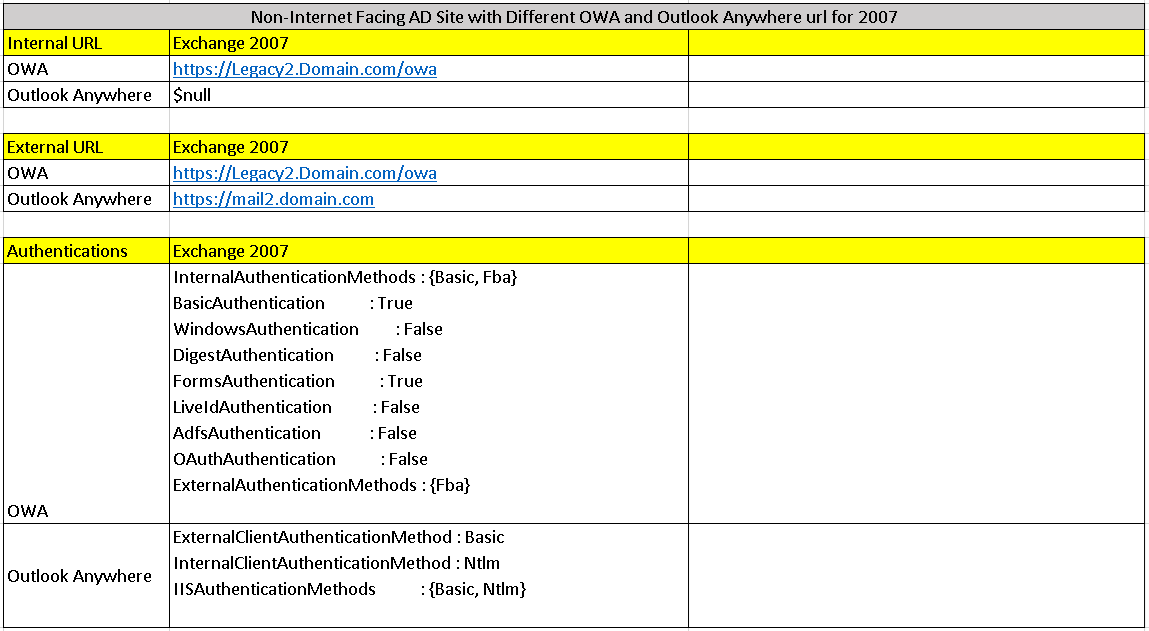 Hope this Helps

Feel free to join Los Angeles Exchange User Group here – http://www.meetup.com/LAExUG/

Microsoft MVP | Exchange Server

Team@MSExchangeGuru