System Center Data Protection Manager 2016 Deployment
Previously, I told you that DPM will not work with ReFS file system so don't mix ReFS and DPM 2012 here. Microsoft released the System Center 2016 Data Protection manager on the 1st day of the Ignite 2016 Conference.

Now Microsoft has listened to our requirement and let me present the system center data Protection manager 2016 which will support ReFS file system so SCDPM is ready for Exchange Preferred Architecture Backup.

In this blog, I am sharing the steps to deploy the SCDPM 2016 on a new member server.

Step1. Install SQL Server.


-Download SQL server and Run the SQL setup with Run as administrator.

-Click on installation and select the 1st option.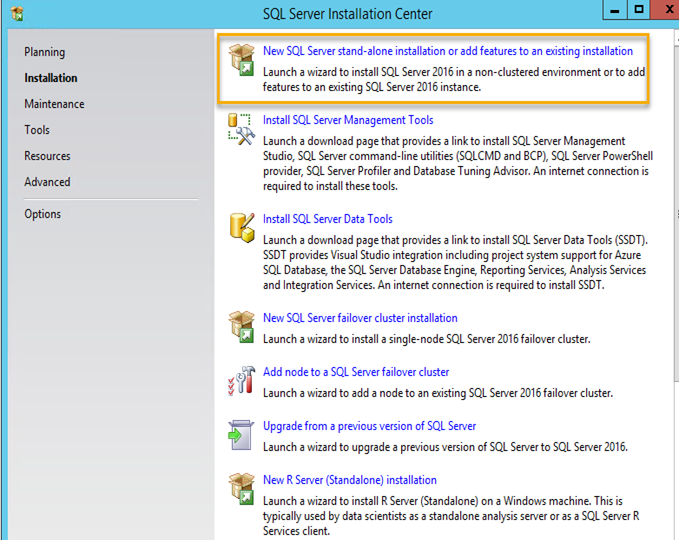 Enter the product key and click next. Remember we need SQL full version and not express.

Accept the agreement and click next.

Click next.

Setup will install the setup files.

When finished. Checked the report.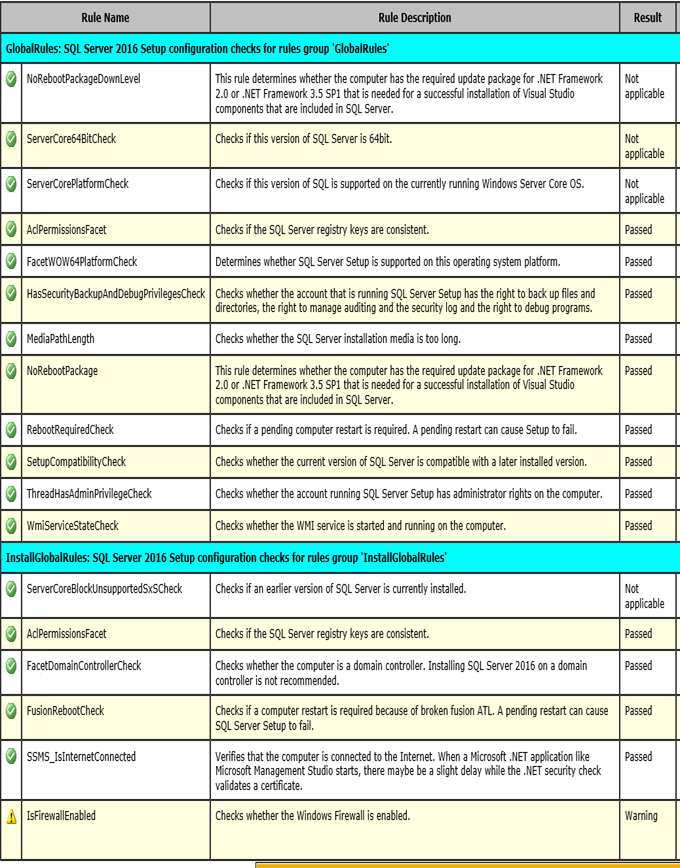 Click next and Select only the following then click next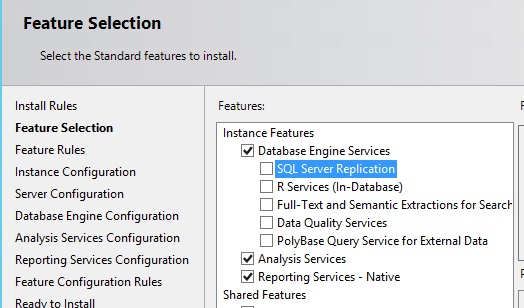 Now Give SQL instance name. I have chosen the default and clicked next.

Click next here.

Assign the windows AD admin account to manage SQL.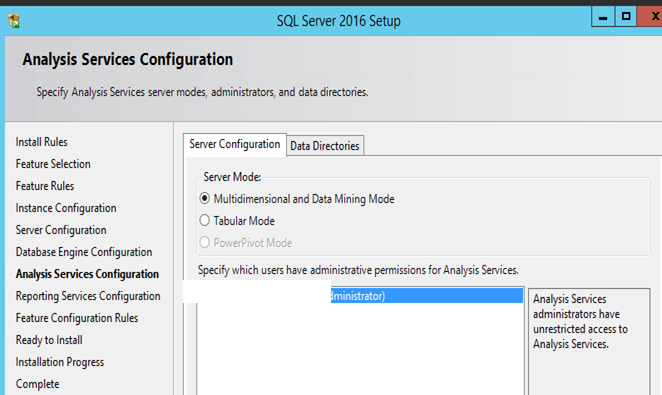 Click next.

Click Install here.

Take a break here and you will see this screen if all goes well. This means SQL has been installed. Click close here.

Step 2. Configure SQL for SCDPM 2016.

Update Service Accounts

Now open the "SQL Server Configuration Manager" or Services.msc and update all the following server to run under "Local System account".

SQLServerAgent

MSSQLServer

ReportServer

SQL Management Tools installation.

Go back to the SQL Server Installation center and Install SQL server Management tools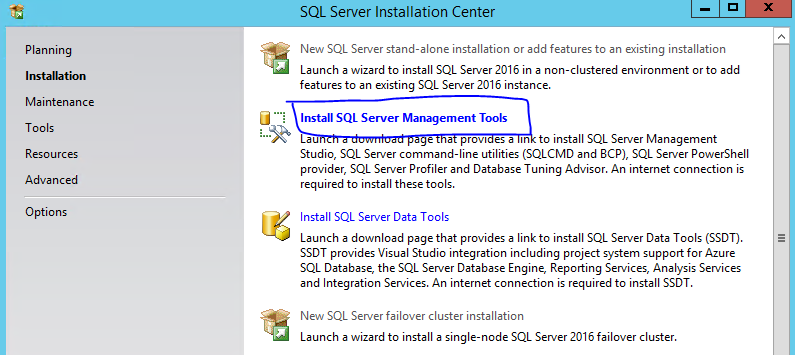 Download from here and run it. https://msdn.microsoft.com/en-us/library/mt238290.aspx

Click install on this screen.


restart the server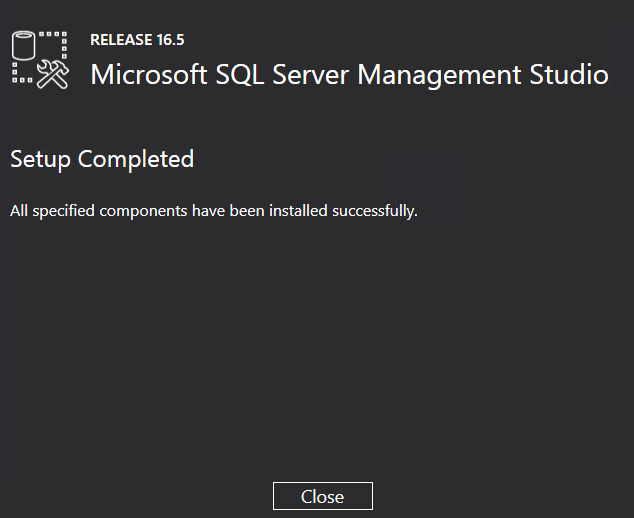 Deleting SQL Reporting Encryption Key.

Open "SQL Reporting Services Configuration Manager" to fix the issue.

Select Encryption Keys then Click Delete and click Yes on the popup window.

Now see the result.

Step 3. System Center 2016 Data Protection Manager Deployment.

Download SCDPM 2016 and mount

Run the SCDPM 2016 with run as administrator option.

Click next here

Click on "I accept the agreement" and click next

Create a folder at c drive to extract SCDPM_2016. Then select the destination location and click next.

Click extract on this screen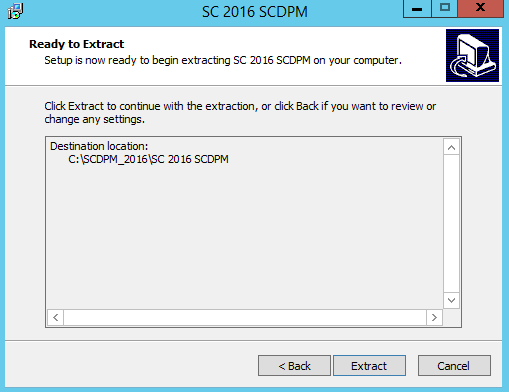 Click finish once done.

Check the SCDPM 2016 extract.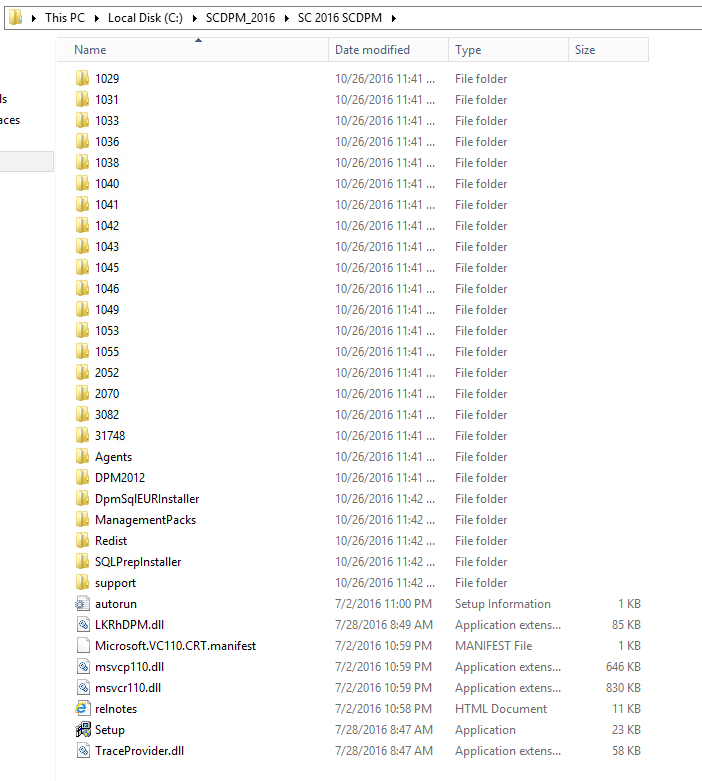 Deployment

Run the Setup.exe from the extract.

Now you will see the below screen, click on the "Data Protection Manager".

Check the check box to accept the agreement and click next.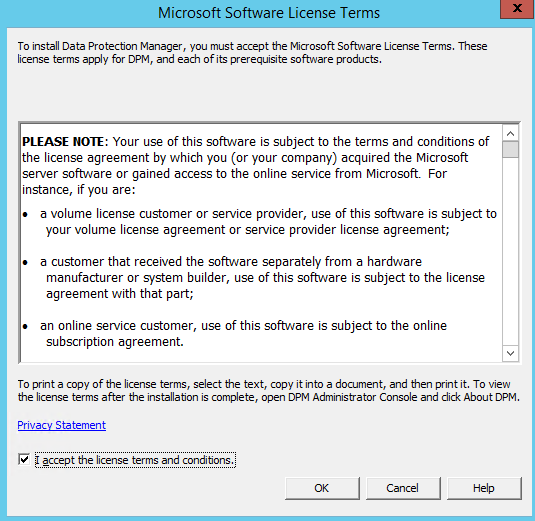 Click next on the welcome screen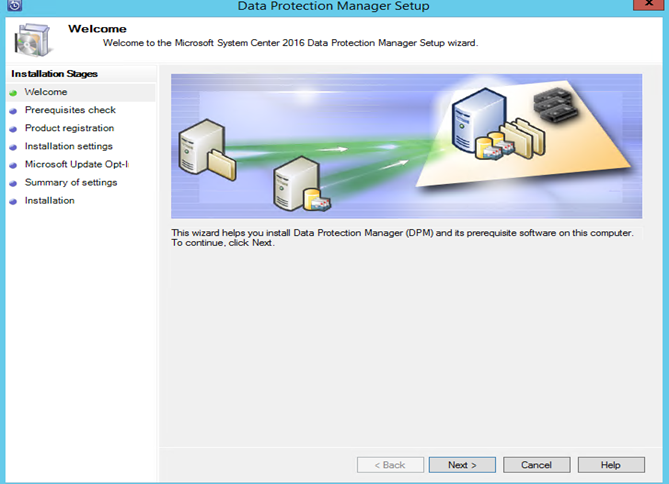 Give the server name then click Check and Install.

Fix any issues here. If you have not restarted the server after SQL deployment, then it would be required and will show here.

If all good, then you will see this message. Click next on the screen.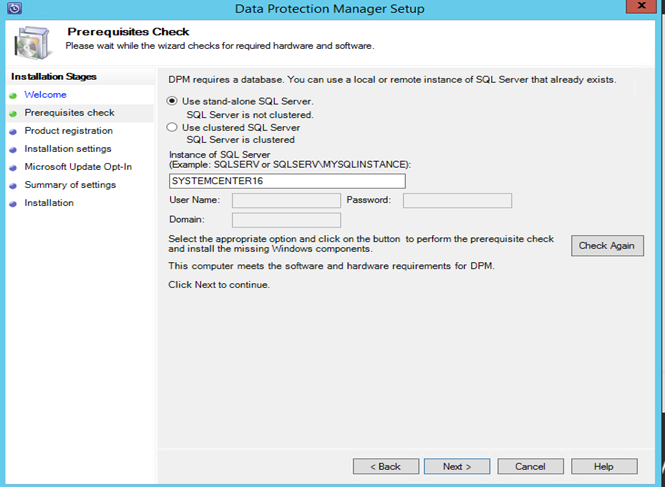 Give the Product key and click next.

Check the installation settings and click next.

Make your choice as per company policy on Microsoft update then click next.

Review the summary on the summary screen and click Install. This will start the installation.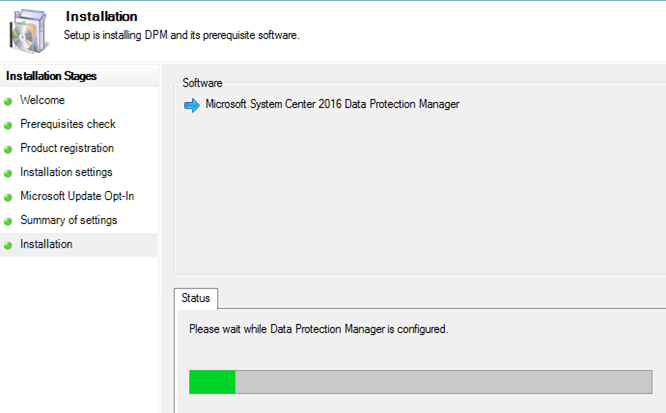 Click close when setup completes.

DPM Setup will create following firewall exceptions when it will complete:

    – Exception for DCOM communication on port 135 (TCP and UDP) in all profiles.

    – Exception for Msdpm.exe in all profiles.

    – Exception for DPMRA.exe in all profiles.

    – Exception for AMSvcHost.exe in all profiles.

    – Exception for DPMAMService communication on port 6075 (TCP and UDP) in all profiles.

Step 4. Windows Update.

Once you close the SCDPM 2016 setup it will open windows update to deploy "Update Rollup 1 for SC 2016 DPM" and other updates.

Choose your updates and deploy the updates.

Restart the server once all the updates complete.

This ends the SCDPM 2016 deployment.

Microsoft MVP | CTO @ Golden Five

Team@MSExchangeGuru

Don't forget to register December 2016 "New York Exchange User Group" meeting. This is the online session on "

Upgrading or Migrating to Exchange 2016 CU3″


http://www.meetup.com/nyexug/events/235096894/