SCDPM 2016: Unable to Install
Recently I have deployed SCDPM 2016 and I got an error which I am updating here.

Issue:

I got this error below mentioned message

Microsoft System Center Data Protection Manager Setup cannot continue until SQL Server Reporting Services is up and configured properly.


Error Tab


Resolution:

Reviewed the SQL service which were up and running.

Opened SQL Reporting Services Configuration Manager.

Browse to Encryption Keys and Clicked Delete.

Clicked Yes on this popup window.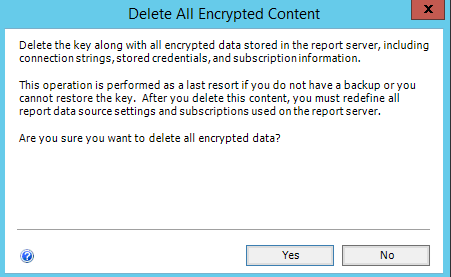 Now we will see the following result.

After this SCDPM setup had completed successfully.

Microsoft MVP | CTO @ Golden Five

Team@MSExchangeGuru

Don't forget to register December 2016 "New York Exchange User Group" meeting. This is the online session on "Upgrading or Migrating to Exchange 2016 CU3″


http://www.meetup.com/nyexug/events/235096894/