How to Send Email using Distribution List in Exchange Server 2003 and 2007
There are companies who prefer to use Distribution list as a sender. The people who use such features are either into "Support or Sales". In our scenario we will be using distribution group name as "Support".
Scenario 1

In this scenario we will be using Exchange Server 2003 with Outlook 2007.


Figure 1: Two Distribution Group Named as Sales and Support


In the above scenario I have created two distribution groups and I have added few members. By default anybody can send emails to a distribution groups. And the members will be receiving the email.

This is the main purpose of having a distribution group.

However it can be used for sending emails to internal and external recipients.

First let's see the default behavior.

Figure 2: Test Email being sent with default settings. By default "From"& "BCC" fields are not available.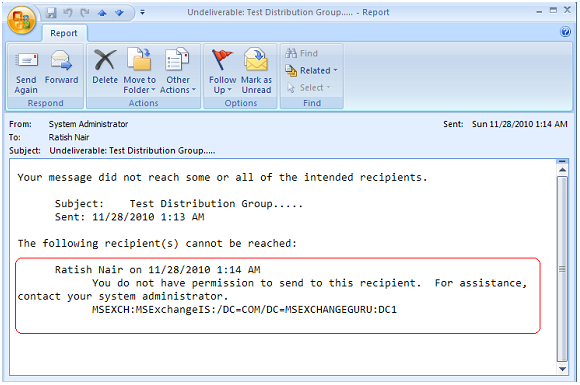 Figure 3: NDR Message stating that No Permission.

Now let's apply the permission. We would be granting full control rights for Ratish on Support distribution group.

Note: In order for applying the permission we will be using ADSIEDIT.msc which is available in the windows support tools.

Figure 4: Adding Ratish.

In the above screen by default Ratish has only "Read" permission.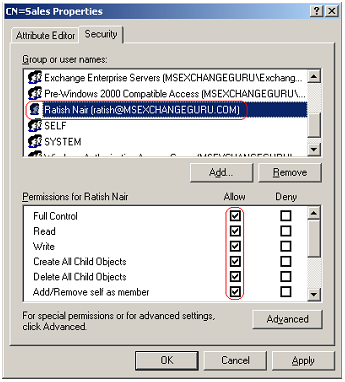 Figure 5: Granting full control permission.

Once permissions are granted this information has to be updated in the Metabase. Just restart the Microsoft Exchange System Attendant service.

Figure 6: Ratish Sending email using Support in the from field.

Figure 7: Customer is able to receive email from Support.

Figure 8: Members of "Support" received the email without any issue.

In the above scenario we have used one user. If your organization wants all members of the distribution group to be able to send email then you can simply create one Security Group and make all users member of that group and then Grant Full Control for that group.

Scenario 2

In this scenario we will be using Exchange Server 2007 with Outlook 2007.

In 2007 we have created the Distribution Group by the same name as "Support". In Exchange Server 2003 we have seen that Ratish was having full control permission. The intended recipients will never realize that who sent the message. The same is possible in 2007; however in 2007 we are not going to use ADSIEDIT.msc. Instead we would be using Power shell.

In this scenario we will be granting a different permission.

Note: The account with which we are running the command should have proper permission.

Open Power shell and type the below command.

Figure 2.1: Get-DistributionGroup

In Figure 2.1 by default "GrantSendOnBehalfTo" is set to Null.


Figure 2.2: Set-DistributionGroup

In Figure 2.2 we have granted the permission to Ratish.

Since we are running these commands from Power Shell we don't have to restart any services.

Now let's play with Outlook and check how it works.

Figure 2.3: Test Email Sent to Customer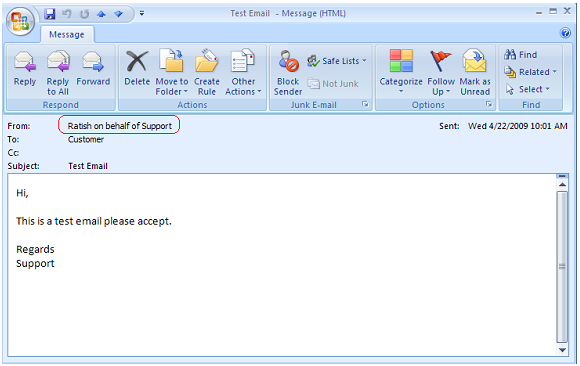 Figure 2.4: Test Email Received by customer

In figure 2.4 when you look closely the from field appears as "Ratish on Behalf of Support"

When the customer replies to this email it directly goes to Support DL.

Figure 2.5: Email reply from customer

The above scenario is also applicable for Exchange Server 2010. I will be covering that in the next part series of "Moderation in Exchange Server 2010".

Sunder

Team@ MSExchangeGuru

Keywords: Send as from DL, Send from DL, Send on behalf from DL's.