Lepide Exchange Manager for Microsoft Exchange
Ever faced the nightmare of you left all alone on a Friday evening with a corrupt exchange database without a good backup with your VP's mailbox on it?

Ever had an issue where eseutil /p process was stuck for hours at rebuilding indexes?

Ever had an issue where a user's BB device corrupted the OST file and now he needs it back?

Well, welcome to the world of Exchange admins… Lepide Exchange manager is here for help..


Lepide Exchange Manager developed by Lepide Software (www.lepide.com) is a cool lil utility which lets you retrieve data from one of the scenarios as shown: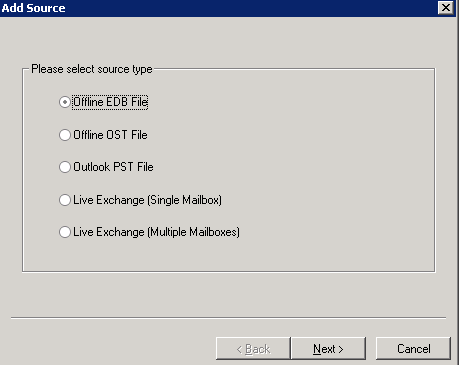 The trial version of the tool reviewed here can be found at http://www.lepide.com/exchange-manager/.

Installation:

Installation requires you to have Outlook installed on the machine and then is pretty straight forward next next finish and you are presented with the above box.

Click next and you will see this page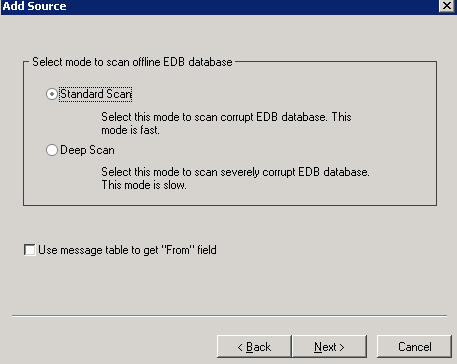 Select the second option if your database has a Checksum error as shown in this article

Bad Checksum on Exchange Database: http://msexchangeguru.com/2009/07/13/checksum-error/

If not, you are fine with the first option
In this figure I have added the EDB file and you can see all mailboxes displayed properly and you can also see that I have mentioned one Destination PST for ease of access…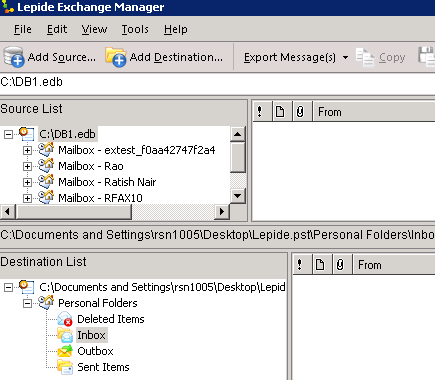 Click on one mailbox to see all of its contents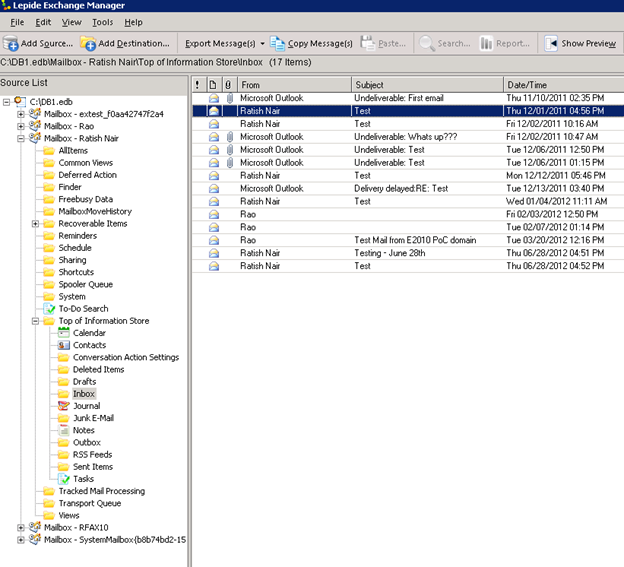 Search feature allows the administrator to select many mailboxes and use several fields to perform a search and because it can be run against offline DBs and also live mailboxes becomes a really good feature for auditing purposes. The administrator also has several tabs to narrow down the search and even exclude duplicates based on some parameters.

Import/Export features

My favorite feature is the ability to export all mailboxes from a corrupt EDB file to destination PST files: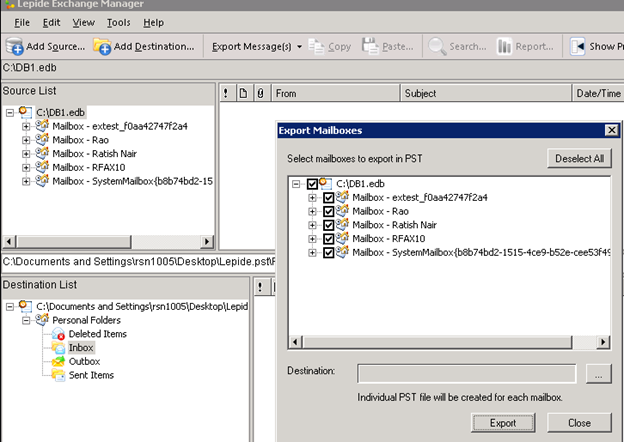 You can use this feature to restore an Exchange database backup and extract a single message or a mailbox.

Pricing and Support

The website pricing says there are two models: perpetual and subscription. The functionality of the product is the same regardless of which model you choose, however perpetual starts at $799 and subscription starts at $349 (which will require renewal to continue). There is a 'Request for Quote' option on the site and I would recommend you just ask for a quote and discuss the sale with a person directly.

Review Summary

Lepide Exchange Manager is undoubtedly a must have for all SMB's as well as large organizations where you need to minimize the time taken to recover from a disaster – also for effective administration access. The product definitely supersedes my expectations.