EOP / Office 365: Block sender email address
This blog is explaining the steps to block an email address of the sender in EOP

Steps:

Expand the protection and click on + sign





Now you will a list of possible rules. Select Restrict Messages by Sender or Recipient as shown below.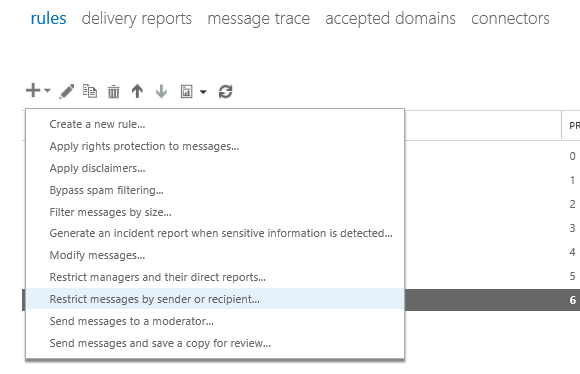 3.    Give the name to this rule and click on more options to expand more options
4.    Now the rule creation window will look like this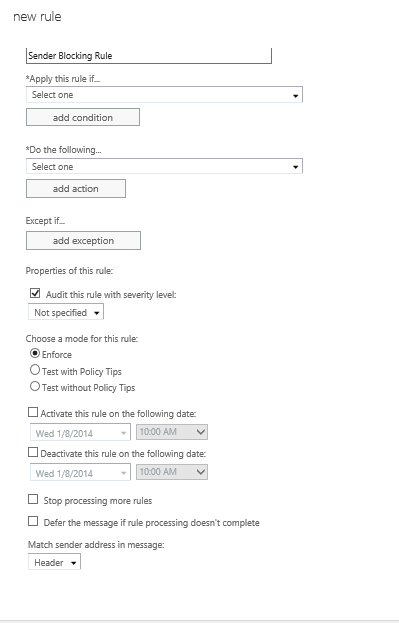 5.  In Apply this rule if select
This sender is located


Outside the Organization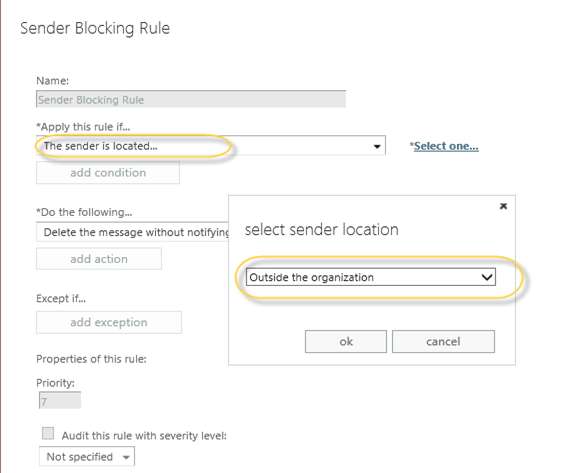 6. Click ok then click on add condition and select "The Sender" "is this person".
7.  In the Select members window type the email address in the checknames. If you have more than one email address then make sure they are separated with semicolon (;). Paste them all and type semicolon for the last email address, they all will be moved to add. Click ok.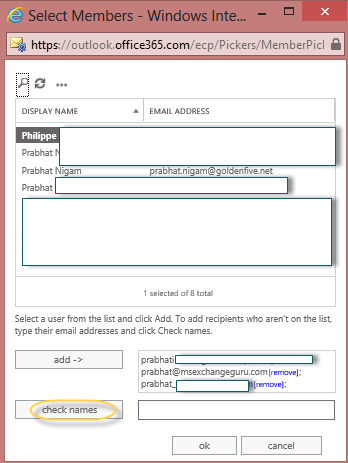 8.  Now all email addresses will show next to the rule condition.
9. In Do the following action select Block the message. Now we get 3 options. I will select "Delete the message without notifying anyone" to avoid queue building for spams.
10. Set the priority of the rule.
11. Click save.
To test this rule send an email from few of these email addresses and do the message tracking.

Prabhat Nigam

Microsoft MVP | Exchange Server

Team@MSExchangeGuru