Exchange 2016: Reset Password from EAC
If you ever wonder how to reset password from EAC then this blog will help you. It is a simplest thing which you can do from ADUC as well.

One of my customer wanted to enable this in the EAC so I did and sharing the step with the world in case you need to do in your infrastructure.

EAC does not show you the password reset option by default when you open the recipient properties.


We need to run through the following steps to enable the reset password option:


-Login to Exchange 2016 server and open Exchange management shell.

-Now run the following 3 commands one at a time.

    Add-pssnapin microsoft*

    Install-CannedRbacRoles

    Install-CannedRbacRoleAssignments

If you will not run these commands and go to the EAC to add permissions, then you will see this error and permissions will not be added.

-Login to EAC and go to permissions.

-Select the Admin role which you would like to assign reset password role permission. Then click on edit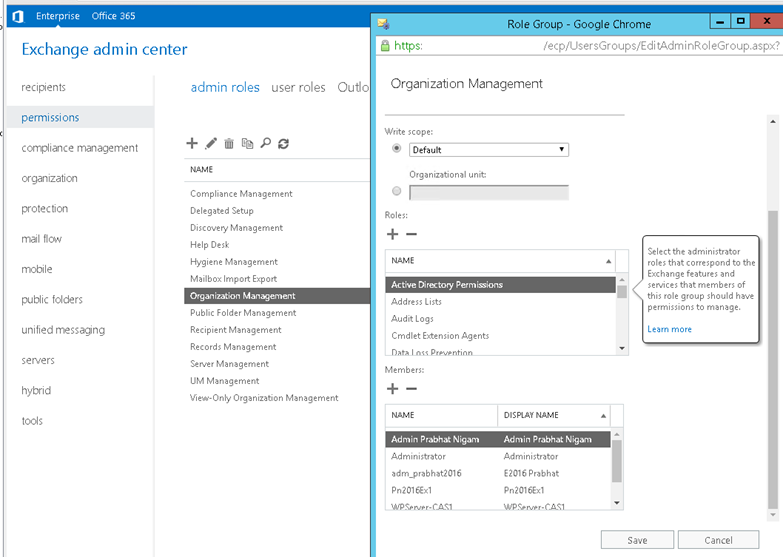 -Click the +sign on the Roles. Select Reset Password and click add then ok & save. This should save the permissions.

-Now log out of EAC.

-Reopen the EAC and you should see this option in any recipient properties.

That's it for this blog.

Microsoft MVP | CTO @ Golden Five

Team@MSExchangeGuru