Breaking News from Envision and Ignite: Exchange 2019 is Coming!
Prabhat is attending Microsoft Envision and Ignite Conference in Orlando, FL this week so feel free to tweet him any question or concern at @PrabhatNigamXHG.
We wanted to share this breaking news with the world.
Microsoft announced yesterday that  Microsoft Exchange 2019 server is coming.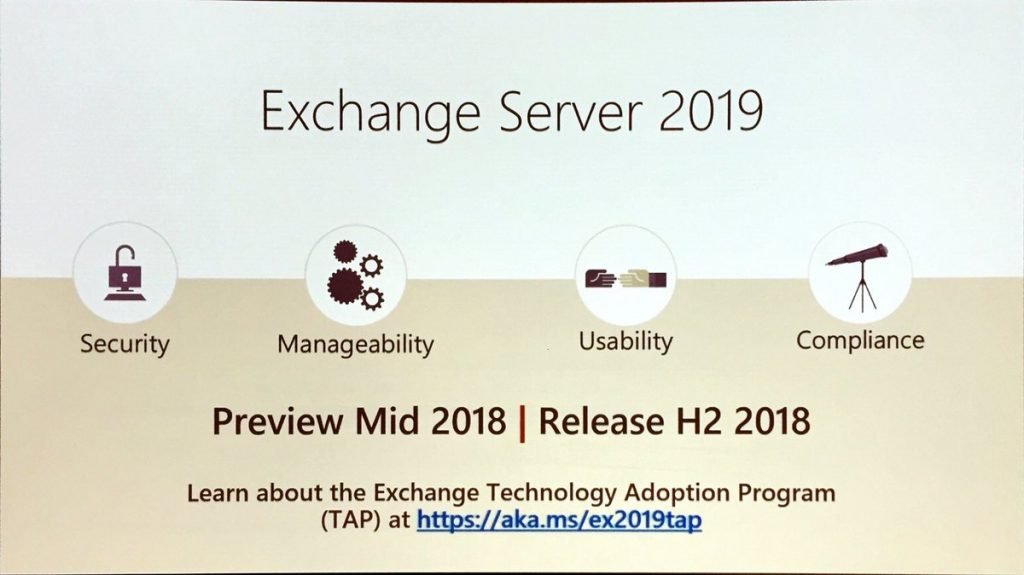 you can register as a TAP customer to get more updates and access to the builds aka.ms/ex2019tap

Preview is coming in the Mid 2018.
Microsoft Exchange 2019 is expected to release around the last quarter of the year 2018
We retweeted in the morning and shared the news in our Exchange 2016 Facebook and Collab365 group
Stay tuned.
CTO @ Golden Five
Team@MSExchangeGuru