Exchange 2016 – Can't Display message in Outlook on the Web body
One of issues that may face exchange 2016 users while they are using Outlook on the web that they can't display the message details on the body directly with following error:


First you should check the virtual directory configuration for your servers to be matched the Microsoft configuration as following link:

https://technet.microsoft.com/en-us/library/gg247612.aspx.

And you can compare the configuration of virtual directories between your servers if you have the issue only on some servers.


Also make sure the owa directory on Exchange server has anonymous authentication permission enabled: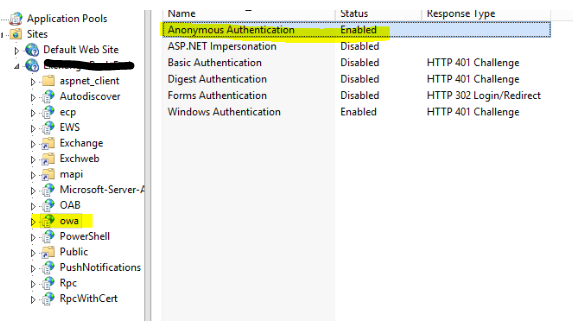 For any changes on IIS/Virtual directories configuration you should run iisreset before test again.

If all configuration is configured correctly and you still have the same issue then you should check the Windows Application log and the IIS log in C:Program FilesMicrosoftExchange ServerV16LoggingHttpProxyOwa. If there is any error.

Ratish Nair

Microsoft MVP | Office Servers and Services

Team @MSExchangeGuru