Exchange 2016 – Quota has been exceeded issue
One of the sending mails issue that users receive error message as following:

"An Error occurred because your mail server's send quota has been exceeded. It has been returned to your drafts folder. Please contact your mail admin or try re-sending form a different mail account "

While if you check the quota limit that is configured for users you will find it no exceeded and the maximum messages limit is larger than the sent messages.

Then you should check the maxrequestlength attribute for the iis configuration on your servers from path "C:Program filesMicrosoftExchange serverV15frontendhttpproxysyncweb.config"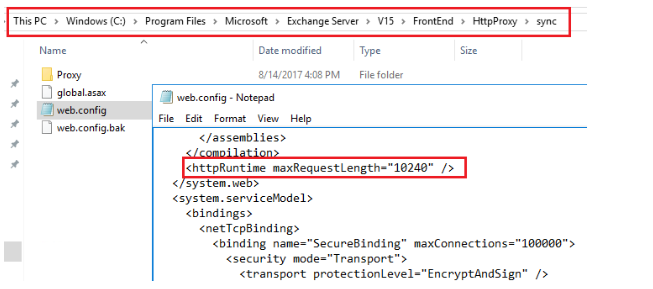 After you change the attribute you should run iisreset on the modified servers, then you will find users can send mails normally.

Ratish Nair

Microsoft MVP | Office Servers and Services

Team @MSExchangeGuru