Office 365: Deployment Readiness Tool Walk Through
Microsoft has provided a Deployment readiness tool to check if your office 365 is ready to configure single sign on.

Let us see how to run it. Go to this link – http://community.office365.com/en-us/f/183/t/2285.aspx#8155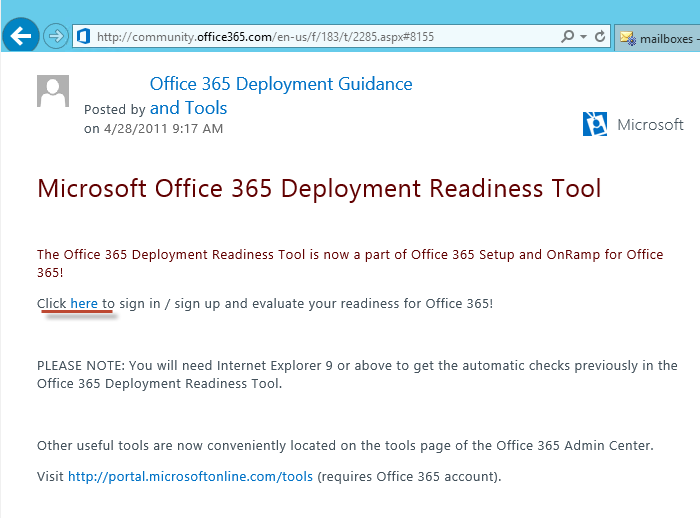 Then click on here to sign in but it is failing at this moment which might start working sooner. Alternatively we can login to office 365 tenant and go to tools and select the first tool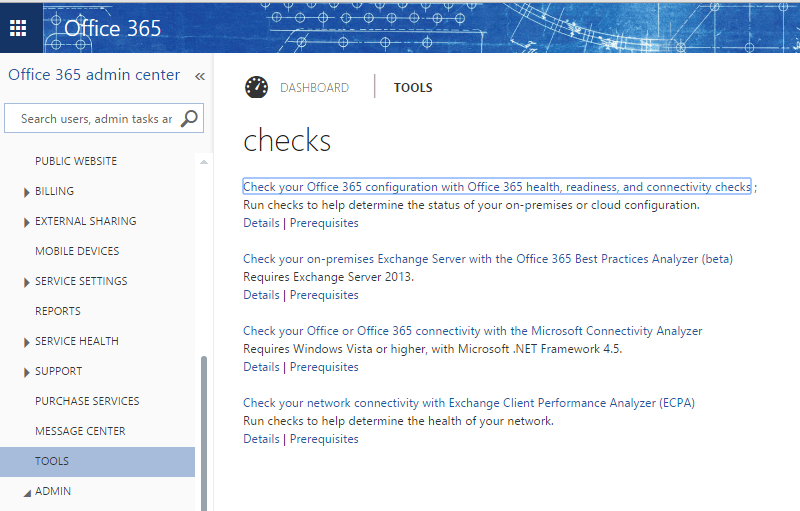 Make sure you use internet explorer or firefox else you will see below error


If your browser is fine then you will be asked to install an add on.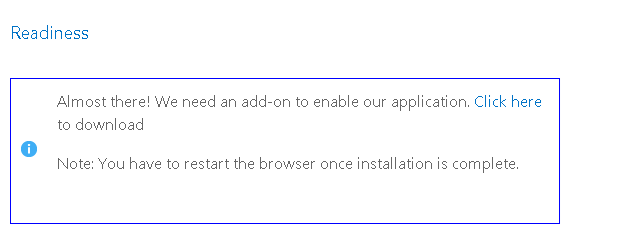 Once you will click here, firefox will ask to add dot net framework assistance 1.3.1. If you are using firefox then you will be asked to install this. IE will not prompt for it.

Click on add to Firefox, Install now and restart now. This will restart your firefox.

Now we will see the following, select Advanced and click next.


Now it will prepare office 365 check list.


After few seconds you will see this, Click Run or check what it will do.


Make sure to run this test from your ADFS or Active Directory Syncronization server. Because it will install office 365 support assistant 3.5.

Click run when you see this screen.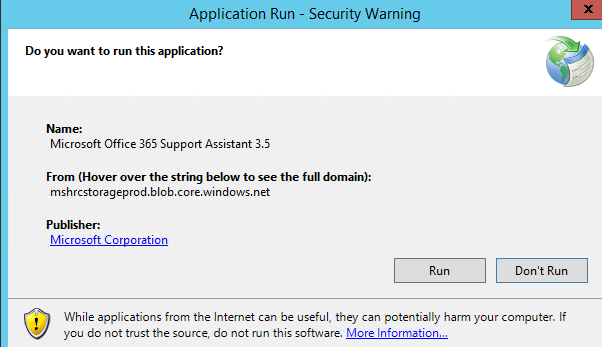 Then you will see it is downloading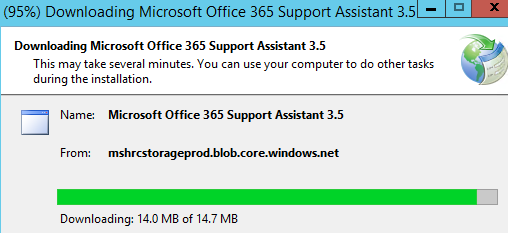 Click run when prompted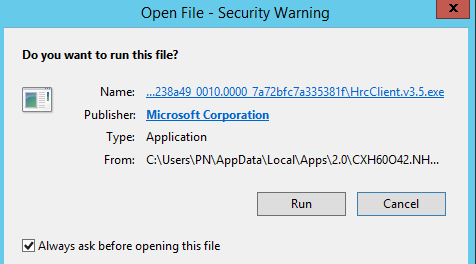 Now browser will look like this which indicates it is checking my AD and Exchange. It will not take much time but you can still take a coffee break. It will still take 5-10 minutes.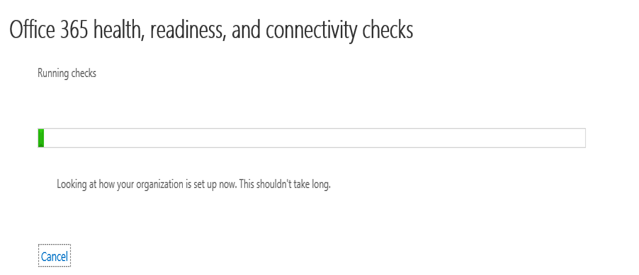 Now you will see the result. Fix the error and warnings then rerun the check. All tests should be passed.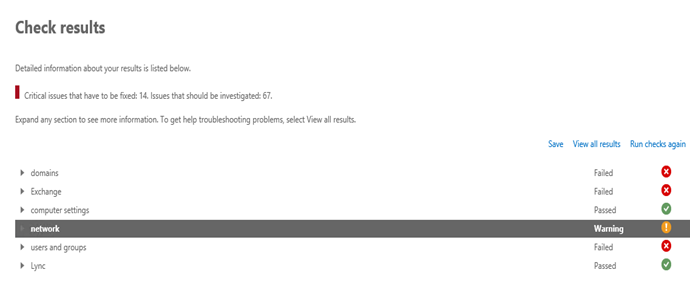 This is the simple way to run the Hybrid readiness tool.

Prabhat Nigam

Microsoft MVP | Exchange Server

Team@MSExchangeGuru

@PrabhatNigamXHG on Twitter