Office 365: Install and Connect Azure AD for Hybrid
Just sharing the steps of installing and connecting Azure AD. You might use it for Hybrid deployments.

Go to this link to download Microsoft Online Services Sign-In Assistant for IT Professionals RTW

https://www.microsoft.com/en-us/download/details.aspx?id=41950

Download the msoidcli and install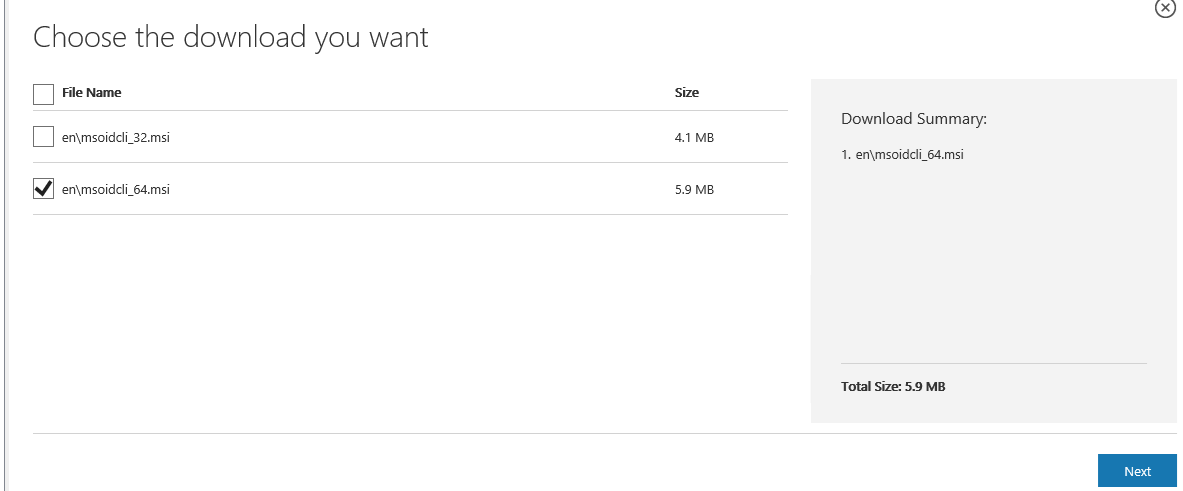 Accept the agreement and click install


Click on Finish once installed.

Download the Azure AD from the below link

http://go.microsoft.com/fwlink/p/?linkid=236297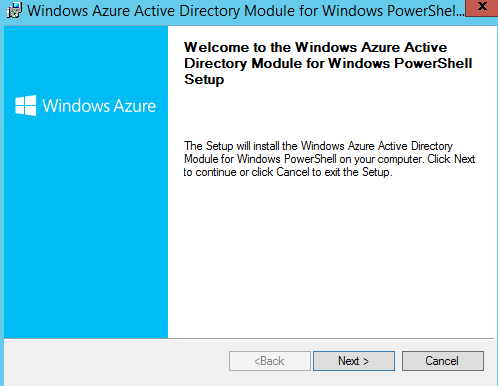 Click on finish once done.

Connect to Azure AD


Open Azure AD from the desktop Icon





Run the following command to connect to Azure AD

    $msolcred = get-credential

    connect-msolservice -credential $msolcred


					
				
Run the following commands to download help

    new-item c:MSOLHelp -type directory

    get-command | Where-Object {$_.name -like "*msol*"} | format-list | Out-File c:MSOLHelpmsolcmdlets.txt

    notepad c:MSOLHelpmsolcmdlets.txt

Run the command to verify your user

    Get-Msoluser

Prabhat Nigam

Microsoft MVP | Exchange Server

Team@MSExchangeGuru

Tweet me @PrabhatNigamXHG