Exchange 2016: Unattended Setup Failed
While running an unattended setup I got this error. I am sharing to help others.
Issue:

Exchange 2016 Unattended Setup failed with the following error:
Source file not found: C:\temp\Exch2016\zh-hans\Setup\ServerRoles\ClientAccess\Reports\bin\zh-hans\Microsoft.Exchange.Management.ControlPanel.resources.dll. Verify that the file exists and that you can access it.'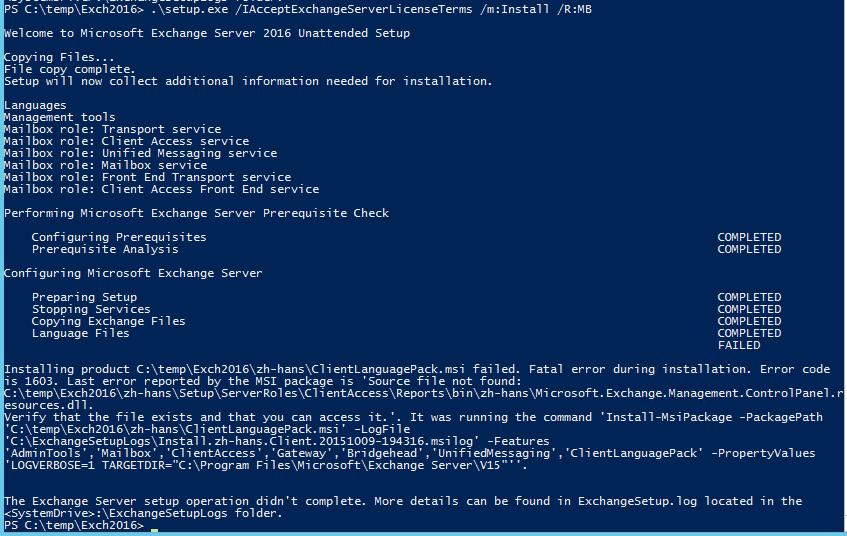 Resolution:

Located the folder and found empty

Somehow the file is missing. So I re-extracted the files from the downloaded single file.
Bingo! Now we got the files

It was a bad extract on the 1st time.
I rerun the setup and it went through.
Conclusion:

Stay calm and go back to basics. J
Microsoft MVP | Exchange Server

Team@MSExchangeGuru