Exchange Server 2016: All You Need Part 1
Exchange server 2016 is the Exchange vNext. Microsoft first revealed this on April 15, 2015 here. Microsoft Exchange marketing Director Jon Orton revealed more about it in recently finished Ignite Conference in Chicago. If you were attending the Ignite in Chicago you would have not missed the exchange 2016 sessions.

Exchange Server 2016: All You Need to know Part 2
Exchange Server 2016: All You Need to know Part 3
Exchange Team Explained that it is on track to release later this year after the beta release in summer.


What does it mean to you based on your current exchange environment? If you are in the middle of exchange 2013 migration then you might like to continue with Exchange 2013 but if you are about to start a migration then you might give a thought to wait for Exchange 2016. If you are recently migrated to Exchange 2013 then you might like to wait for some time to upgrade.

Either of the case you must be interesting in knowing what are changes coming into the Exchange 2016 which might be exciting for you. Microsoft clears that details might change at the time of the release.

Microsoft Exchange Team also released a new blog with the links of ignite recording here. You can also download all videos and slides using this script here.

In the Ignite Microsoft revealed what's new coming in Exchange 2016 here.

Let me share the key points from this session which you would like to know.

Exchange 2016 Vision

This is how Exchange 2016 born.

Exchange 2016 started from office 365

Feedback

Refinement and enhancement

Validated for on-prem Delivery

Exchange 2016 Release plan revealed by Microsoft as mentioned below:

If you have a question in your mind that do I have Exchange 2016 then answer is YES. I have exchange 2016 in my lab for testing and helping Microsoft in fixing any bug. You can also be part of TAP program we have shared the links in new Exchange 2016 Groups in LinkedIn and Facebook.

So as explained earlier Public beta is coming in summer 2015 and RTM release is expected in winter 2015.

Exchange 2016: What's New

Below 5 things are going to be improved in Exchange server 2016.

Same as today Exchange 2016 will continue to have all on-premise and Hybrid environment collaboration.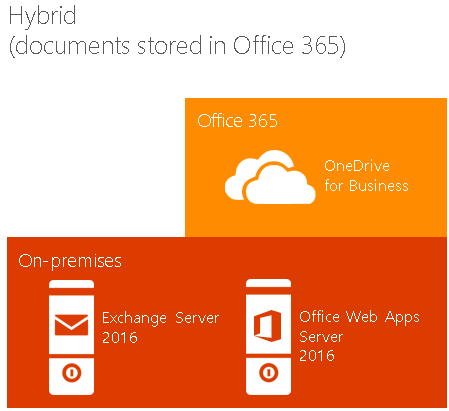 Some of you already observing some great feature as attachment feature of the below screensho like me observing in one of my customer's environment.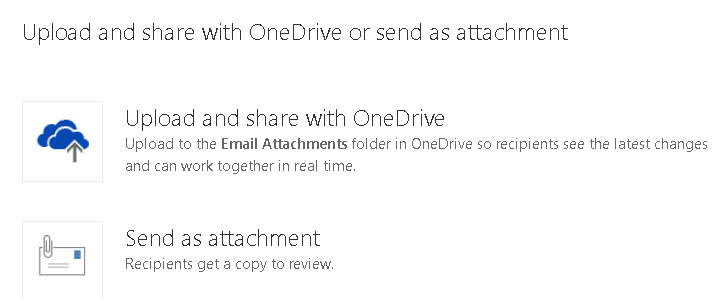 Just not sharing in the onedrive or your sharepoint. You will get more APIs.

Following features in OWA

-Undo button

-Pin which will stick email at its location so that you don't need to search it

-Look at the delete features in the screenshot.

Outlook on devices like mac/ipad will be more improved and interactive. Did you try it yet? If not then use it right now. It is awesome. Focused and send availability are my favorites.

Server side Changes

    -Simplified Architecture – Evolution and Refinement from Exchange 2013

In Exchange 2013 we had seen Hub transport role was merge with Client access role and mailbox role. To simplify it more, Microsoft has merged Client access role with Mailbox server so install only one role and done.

Simplified namespace same as Exchange 2013 which allows you to just install Exchange 2016, use same namespace (urls) and continue the mixed mode with Exchange 2013. Exchange 2013 CAS will receive the request and forward to Exchange 2016 mailboxes.

Edge Transport will be available in RTM

    -Performance and reliability improvements

        Automated Repair

Database divergence detection: This feature continuously checks the databases copies are match each other. If there is a copy which does not match the database copy is reseeded.

Loose Truncation: If the server is down for a while which means its database copies are down. In this case log files will not be removed and we might end up with log disk full. With the improvement in loose truncation Exchange 2016 will remove the outage server copies and reseed when the server is backup.

REFS file system supported which decreases corruption.

        Faster Recovery

Faster database failovers in 18 seconds

Site Resiliency moves all databases to other site together.

DAG management service reduces the failure domains by failing individual component.

Replay Lag manager will be on by default which means when number of database copies will reduce it will replay the logs.

–Simpler, stronger and intelligent

    Simpler Deployments

Database availability groups without cluster administrative access points means IPless DAGs.

Max Active Databases – you can limit the maximum active databases.

FSW in Azure is supported so if you have just 2 datacenters still you can leverage 3 AD Site spread DAG (Preferred architecture)


Get-MailboxServerRedundancy cmdlet will tell you what is the status of DAG servers which will help in identify which server/database needs immediate attention or helps in right priority.


Example: Get-MailboxServerRedundancy –databaseAvailabilityGroup nameofDAG


Reduced Wan or network utilization by search indexing will be done locally from local database copy. Until Exchange 2016 it used to go to active copy and now it will rely on local copy.

Data protection using bit locker is possible and supported


IOPS time: Exchange 2016 is going to support bigger disks with less IOPS. As if now RTM will be >22% by it may change at the time of release.


Supports 8 TB, 7200 RPM JBOD by delaying lag play-down

    -Hybrid Deployments

Exchange 2016 is Cloud Ready

Hybrid Configuration Wizard now cloud-deployed which Works with Exchange 2013 and 2016, independent of CU

Multi-forest support with AADSync, OAuth enhancements for MFA and more.

-Cloud connection options.

    2 additions to cloud options are

Advanced Threat Protection

Predictive Coding for eDiscovery(equivio)

-Security

    -More improvements in Data Loss Prevention with emphasis on Asia, Europe and South America.

Extendable to sharepoint.

    -More improvements in Auditing

New Audit mailbox

All auto log data will be moved from individual mailbox to audit mailbox.

    -More improvements in eDiscovery and Archiving.

Asynchronous and decentralized which spreads the work to multiple servers.

Public Folders data can also go on hold


EquivioZoom will improve accurate search and reporting. Feel free to watch this video to check the demo of EquivioZoom.
This Blog ends here
Exchange Server 2016: All You Need to know Part 2

Exchange Server 2016: All You Need to know Part 3

Prabhat Nigam

Microsoft MVP | Exchange Server

Team @MSExchangeGuru